Projects, Research and Campaigns
Citizens Advice Sandwell and Walsall offer many different projects that aid in getting you the right help, whilst also looking at other research and campaign topics, finding ways to fix issues our community may be facing.
CASSIE (Citizens Advice Sandwell Supporting Inclusion and Equality) is a van that transforms into a fully accessible mobile office, allowing Citizens Advice workers to meet people at community locations across the six towns of Sandwell.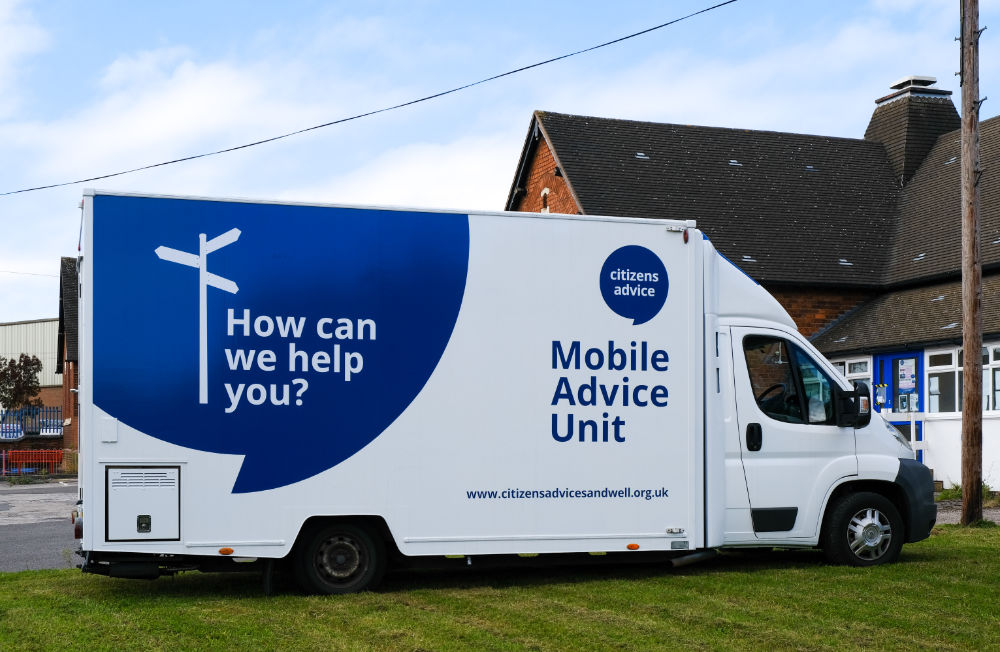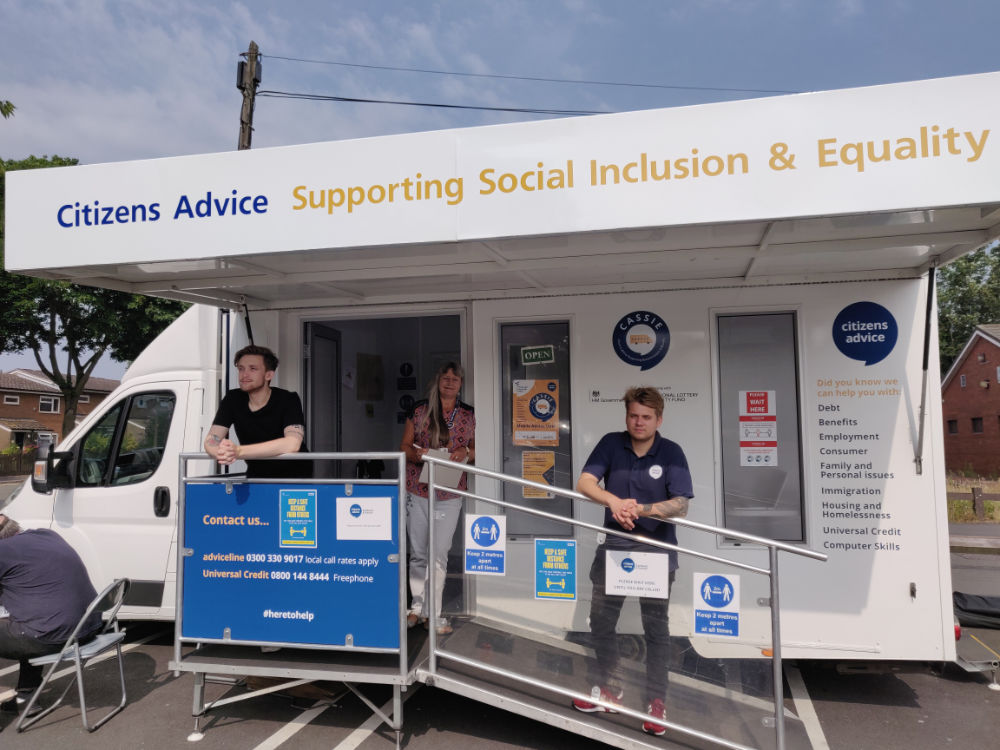 The CASSIE team provides free, confidential and impartial advice Monday – Friday. If you would like to know where CASSIE is visiting you can view the timetable by clicking below:
Building Better Opportunities
The Building Better Opportunities programme, funded by the European Social Fund and The National Lottery Community Fund, are co-investing in local projects tackling the root causes of worklessness, promoting social inclusion and driving local jobs and growth.
Family Matters supports unemployed or economically inactive participants with advice issues affecting their ability to engage in work, volunteering or education opportunities.
If you are unemployed and have advice issues, please contact us on:
Telephone – 01922 700 645

Black Country Click Starts helps people who are out of work to develop their digital skills and improve financial inclusion. The project tailors its delivery to the needs of the client and provides support for a variety of tasks, including:
• Setting up, and sending emails
• Staying safe online
• Managing your Universal Credit account
• Searching for jobs and volunteer opportunities online
• Using price comparison sites to save money
• Online shopping
• Online banking
If you are out of work in the Black Country and are looking to improve your digital skills, get in touch.
Josh Shingleton – josh.s@citizensadvicesandwell-walsall.org
Telephone – 07377 555075

Universal Credit has replaced many benefits such as Housing Benefit, Employment and Support Allowance (ESA) and Jobseeker's Allowance (ESA). If you have recently been told that you need to make a claim for Universal Credit then we can help you.
We can:
Find what you need
Help you start, manage and submit a claim
Point you in the right direction if you need any further help

You can get help from us in a number of ways.
You can call our Help to Claim Advice Line number – 0800 144 8444
You can also chat to us using the Help to Claim web chat on the main Citizens Advice website
Fixing real world problems
At Citizens Advice Sandwell and Walsall, we are committed to not only giving people the advice they need, but also to improving the lives of everyone in our communities.
To help us research issues further we collect real-time information on the problems that our clients, their friends and families are facing. We identify trends and then target our research and support further, looking at geographical areas, community make up, ethnicity, gender, age and disability, to support us to identify problems to campaign for positive changes that can benefit everybody, and not just people who come in to us.