What is Universal Credit?
Universal Credit is a benefit payment designed to help with living costs. It's paid monthly, and it can be paid to people on a low income or who are out of work.
Universal Credit has replaced many benefits such as Housing Benefit, Employment and Support Allowance (ESA) and Jobseeker's Allowance (JSA). If you have recently been told that you need to make a claim for Universal Credit then we can help you.
We can:
Find what you need
Help you start, manage and submit a claim
Point you in the right direction if you need any further help
You can get help from us in a number of ways.
You can call our Help to Claim Advice Line Freephone number – 0800 144 8444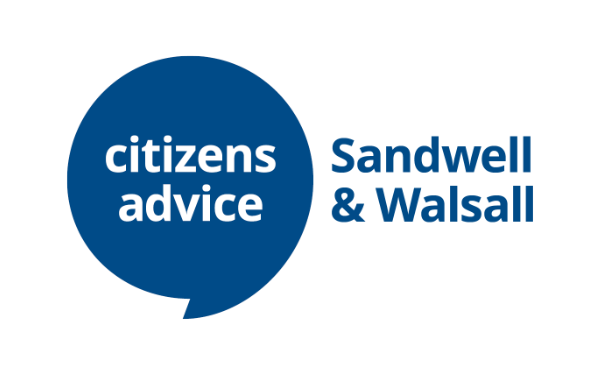 Step 1: Accessing the service
Our service is available face to face, over the phone and online through chat and web content.
Citizens Advice Sandwell & Walsall has a dedicated number for Help to Claim clients 0800 144 8444 which is manned daily, offering support over the phone or arrangement of a face to face appointment.
Step 2: Check if you should claim Universal Credit
If you haven't already applied for Universal Credit, we'll check whether it is the right benefit for you. In some cases this will be clear after a few simple questions. Sometimes we'll need to find out more detail about your situation, this could require a benefits check. At this stage, if you should be claiming other benefits, you will be directed to our other advice services or organisations as appropriate.
Step 3: Assessing your individual needs
We are a client led service and you will be treated as an individual, and supported based on your individual needs. If you're not sure what help you need just get in touch and we can work out how we can support you with your claim.
Step 4: Supporting you to start a Universal Credit claim
We can support with filling in the initial online application for those who need it. The support ranges from helping you access a computer and pointers if you get stuck, to sitting down beside someone as they complete the application with you. This isn't restricted to online claims; we also assist you to make telephone claims if you do not have access to the internet, or are unable to manage an online account.
Your entitlement to Universal Credit doesn't normally start until you press the submit button, make a phone claim or book a home visit by the DWP. Therefore, we need to ensure you get this support as soon as possible. During this session, support to verify your ID and prepare for the first interview at the Jobcentre are covered.
Step 5: Complete the claim and preparing you for the first payment
In the 5 week period between your application and the moment that you receive the payment we can also assist with the following:
Assist with monthly budgeting
Arranging direct rent payments to your landlord
Apply for Advance Payments and access additional financial support such as making an application to Discretionary Assistance Fund
Energy efficiency advice
Debt management and budgeting advice
Applications for additional benefits
Appeals relating to Universal Credit claims
If you are unhappy with the decision of your Universal Credit claim, we can provide you with the information needed to appeal this decision. Or if further assistance is needed we can help you through the appeal process.